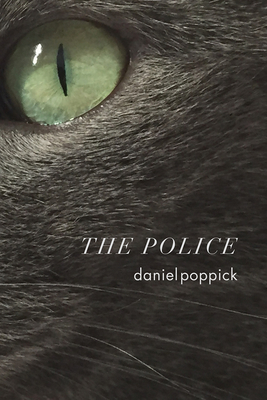 $17.95
Email orders@greenlightbookstore.com for information about this item.
Description
---
"We are the coast of technology," and Daniel Poppick's debut tracks the signal coming in towards shore. Charged with an electric syntax, haunted by lyric history, and "gripped in gravity's mood," the poems in The Police ask: How do we navigate the miasma that we call a common language? And what is the clumsy, mythic force dictating our movement and relations? Who granted it this power? As Poppick endeavors to reconcile individual desire with the demands of a beloved collective, he finds a radical vulnerability lurking behind the curtain in the theater of friendship: the speech passing between us has a life of its own, the root of our tragicomedy and our only hope.
About the Author
---
DANIEL POPPICK'S work has been recognized with fellowships fromYaddo, the MacDowell Colony, and the Iowa Writers' Workshop, where he earned his MFA in 2011. A graduate of Kenyon College, he has taught writing and literature at SUNY Purchase College, Coe College,Victoria University (New Zealand), and the University of Iowa. He lives in Brooklyn, where he coedits the Catenary Press.