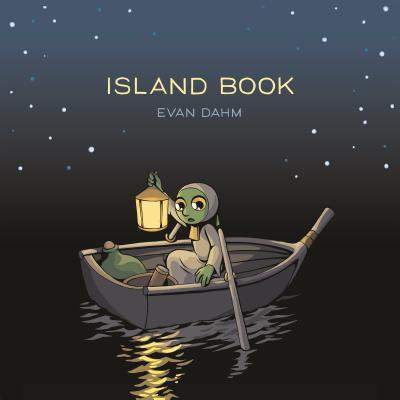 Other Books in Series
This is book number 1 in the Island Book series.
Description
---
Set sail with Island Book, Evan Dahm's epic graphic novel about friendship, teamwork, and the wisdom we gain when we face the unknown with bravery and an open heart.

Sola is cursed. (At least, that's what everyone tells her.) It all started the day the Monster came to the island. While others fled, Sola stood before the creature, alone and unafraid. Since then she's been treated like an outcast.

Shamed and feared for an event she doesn't understand, Sola sets out to sea looking for answers. In uncharted waters far from home, she discovers that her island isn't alone in the endless ocean—and the Monster isn't the only life to be found there.
About the Author
---
Evan Dahm is a cartoonist living in Brooklyn, NY with his spouse and their small dog. He's from North Carolina and graduated from Appalachian State University in 2009. Since 2006, he's been creating and self-publishing comics online and in print, including the fantasy-adventure graphic novels Rice Boy, Order of Tales, and the award-winning fantasy-biographical epic Vattu. He's also illustrated and designed editions of The Wonderful Wizard of Oz and Moby-Dick. Island Book is his first work with a major publisher.
Praise For…
---
"Island Book is aimed at middle-grade readers and will hopefully unlock new worlds and exciting adventures. With a rich bibliography already available, Dahm is an ideal author for young readers to get hooked on." —Paste

"Using polished, sure storytelling skills, Dahm offers shipwrecks, battles, and unflagging action." —Publishers Weekly