New Border Voices: An Anthology (Paperback)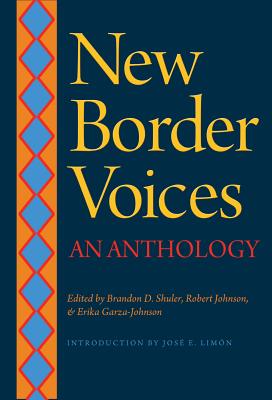 Email or call us for information about purchasing this item.
Special Order; please call or email to confirm availability
Description
---
When the "counter-canon" itself becomes canonized, it's time to reload. This is the notion that animates New Border Voices, an anthology of recent and rarely seen writing by Borderlands artists from El Paso to Brownsville--and a hundred miles on either side. Challenging the assumption that borderlands writing is the privileged product of the 1970s and '80s, the vibrant community represented in this collection offers tasty bits of regional fare that will appeal to a wide range of readers and students.
Among the contributions are:
Introduction
A "Southern Renaissance" for Texas Letters
--Jose E. Limon The Texas-Mexico Border: This Writer's Sense of Place
--Rolando Hinojosa-Smith The Rain Parade
--Paul Pedroza.
About the Author
---
BRANDON D. SHULER of Lubbock edited the previously unpublished work of Hart Stilwell, Glory of the Silver King: The Golden Age of Tarpon Fishing. ROBERT JOHNSON is a professor of English at the University of Texas-Pan American and author of The Lost Years of William S. Burroughs: Beats in South Texas. ERIKA GARZA-JOHNSON's poetry has been published in The Texas Observer and other journals. She teaches composition and literature at South Texas College.