Killing Time: An 18-Year Odyssey from Death Row to Freedom (Paperback)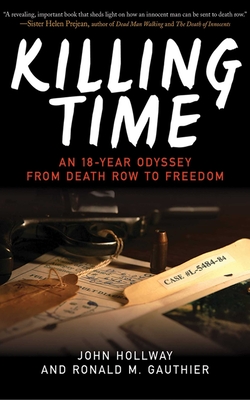 $14.95
Email orders@greenlightbookstore.com for information about this item.
Description
---
In 1984, John Thompson was convicted and sentenced to death for the murder of a white man in New Orleans, Louisiana. He was sent to Angola prison and confined to his cell twenty-three hours a day. However, Thompson adamantly proclaimed his innocence and just needed lawyers who believed that his trial had been mishandled and who would step up to the plate against the powerful DA's office. But who would fight for Thompson's innocence when he didn't have an alibi for the night of the murder and there were two key witnesses to confirm his guilt?

Killing Time is about the eighteen-year quest for John Thompson's freedom from a wrongful murder conviction. After Philadelphia lawyers Michael Banks and Gordon Cooney take on his case, they struggle to find areas of misconduct in his previous trials while grappling with their questions about Thompson's innocence. John Hollway and Ronald M. Gauthier have interviewed Thompson and the lawyers regarding the case and paint a realistic and compelling portrait of life on death row and the corruption in the Louisiana police and DA's office. When it is found that evidence was mishandled in a previous trial that led to his death sentence in the murder case, Thompson is finally on his road to freedom—a journey that continues to this day. Complete with an updated afterword describing Thompson's 2011 civil suit against Harry Connick Sr. and the New Orleans DA's office and the Supreme Court's shocking verdict.