Stolen Glimpses, Captive Shadows: Writing on Film, 2002-2012 (Hardcover)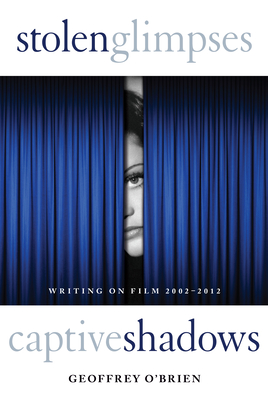 $25.00
Email orders@greenlightbookstore.com for information about this item.
Description
---
"We watch what is moving fast from a platform that is also moving fast," writes Geoffrey O'Brien in the beginning of Stolen Glimpses, Captive Shadows. This collection—gathering the best of a decade's worth of writing on film by one of our most bracing and imaginative critics—ranges freely over the past, present, and future of the movies, from the primal visual poetry of the silent era to the dizzying permutations of the merging digital age.

Here are 38 searching essays on contemporary blockbusters like Spider–Man and Minority Report; recent innovative triumphs like The Tree of Life and Beasts of the Southern Wild; and the intricacies of genre mythmaking from Chinese martial arts films to the horror classics of Val Lewton. O'Brien probes the visionary art of classic filmmakers—von Sternberg, Fod, Cocteau, Kurosawa, Godard—and the implications of such diverse recent work as Farenheit 9/11, The Passion of Christ, and The Sopranos. Each of these pieces is alert to the always–surprising intersections between screen life and real life, and the way that film from the beginning has shaped our sense of memory and history.
About the Author
---
Geoffrey O'Brien is editor-in-chief of the Library of America and a regular contributor to The New York Review of Books. His latest books are Early Autumn and The Fall of the House of Walworth. He is a widely published poet, critic, editor, and cultural historian and has been honored with a Whiting Award and fellowships from the Guggenheim Foundation and the New York Institute for the Humanities. He lives in New York City.
Praise For…
---
Praise for Stolen Glimpses, Captive Shadows

"There is something for all movie lovers in this expertly written, often thought–provoking collection." —Library Journal

"The author's insights into these familiar icons are unfailingly intelligent and delivered in polished prose." —Kirkus