The Christian Delusion: Why Faith Fails (Paperback)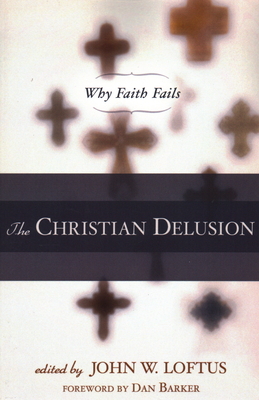 $21.00

Not In Store / Available To Order (allow for shipping time to bookstore or direct-to-home)
Description
---
In this anthology of recent criticisms aimed at the reasonableness of Christian belief, a former evangelical minister and apologist, author of the critically acclaimed Why I Became an Atheist, has assembled fifteen outstanding articles by leading skeptics, expanding on themes introduced in his first book.

Central is a defense of his "outsider test of faith," arguing that believers should test their faith with the same skeptical standards they use to evaluate the other faiths they reject, as if they were outsiders. Experts in medicine, psychology, and anthropology join Loftus to show why, when this test is applied to Christianity, it becomes very difficult to rationally defend.

Collectively, these articles reveal that popular Christian beliefs tend to rely on ignorance of the facts. Drawing together experts in diverse fields, including Hector Avalos, Richard Carrier, David Eller, and Robert Price, this book deals a powerful blow against Christian faith.
About the Author
---
John W. Loftus (Angola, IN) earned MA and MDiv degrees in theology and philosophy from Lincoln Christian Seminary under the guidance of Dr. James D. Strauss. He then attended Trinity Evangelical Divinity School, where he studied under Dr. William Lane Craig and received a ThM degree in philosophy of religion. Before leaving the church, he had ministries in Michigan, Illinois, and Indiana, and he taught at several Christian colleges. He is also the editor of The Christian Delusion: Why Faith Fails and The End of Christianity. In addition, he has an online blog at http://debunkingchristianity.blogspot.com.