Love and Loyalty: A Felicity Classic 1 (American Girl Beforever Classics) (Paperback)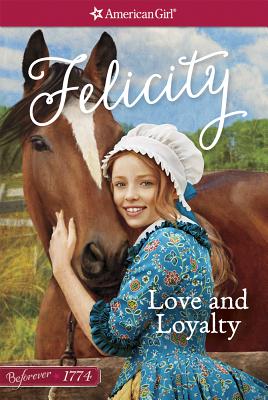 Click on "Ask A Bookseller" to contact us via email for more information about this title.
Out of Print / Unavailable
Description
---
Felicity loves riding horses far more than stitchery or serving tea. When she falls in love with a beautiful chestnut mare, she schemes to save the mare from its cruel owner with the help of Ben, her father's young apprentice. Yet as talk of revolution rumbles around her, finds it harder to tell right from wrong. Ben wants war, while her best friend's family remains loyal to the king. Then receives an invitation to the Governor's Palace, and she must decide where her own loyalties lie.