The Butt Book (Hardcover)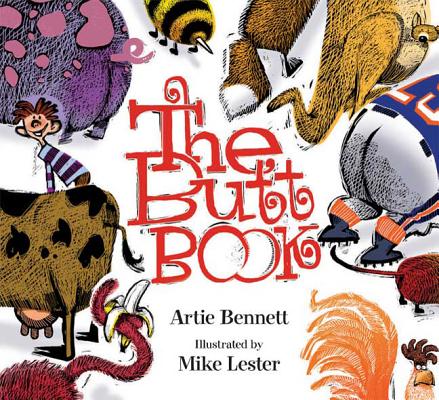 $17.99
On Our Shelves Now (while supplies last)
Description
---
Tall butts, short butts, round butts, flat butts.
Butts on mummies and butts on mommies.
Butts on giraffes and elephants and dogs and... FISH?
Yes, even fish butts are celebrated in this tribute to backsides, rumps, tushies, keisters, heinies, and derrieres. Dozens of funny rhymes and pages of laugh-out-loud pictures pay homage to a body part that keeps kids and grown-ups giggling with glee.
Bottoms up!
About the Author
---
Artie Bennett is the executive copy editor for Random House Children's Books and he writes a little on the side (but not on the backside!). He's the co-author of 101 Ways to Say Vomit, for those who enjoy a good "gag," and the author of The Dinosaur Joke Book: A Compendium of Pre-Hysteric Puns. He enjoys the three B's: birdwatching, botanizing, and bike riding. He's been butt-besotted since stumbling upon the word "callipygian" at age three. He lives with his wife, Leah, in the bowels of Brooklyn.
You can learn markedly more than you'd wish to know about the author by visiting www.artiebennett.com
Mike Lester is an artist/animator whose books include his own A is for Salad and Erica Perl's Ninety-Three in my Family, both of which won the National Cartoonist Society's Reuben Award for Best Book Illustrations. He lives with his family in Rome, GA.
You can visit him online at www.mikelester.com