A Man of Misconceptions: The Life of an Eccentric in an Age of Change (Hardcover)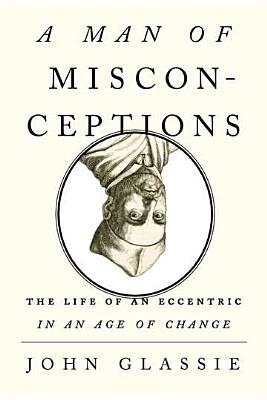 Description
---
A "Scientific American "Best Science Book of 2012
An Atlantic Wire Best Book of 2012
A "New York Times Book Review" Editor's Choice
The fascinating ("The New Yorker") story of Athanasius Kircher, the eccentric scholar-inventor who was either a great genius or a crackpot . . . or a bit of both.
The interests of Athanasius Kircher, the legendary seventeenth-century priest-scientist, knew no bounds. From optics to music to magnetism to medicine, he offered up inventions and theories for everything, and they made him famous across Europe. His celebrated museum in Rome featured magic lanterns, speaking statues, the tail of a mermaid, and a brick from the Tower of Babel. Holy Roman Emperors were his patrons, popes were his friends, and in his spare time he collaborated with the Baroque master Bernini.
But Kircher lived during an era of radical transformation, in which the old approach to knowledge what he called the art of knowing was giving way to the scientific method and modern thought. "A Man of Misconceptions "traces the rise, success, and eventual fall of this fascinating character as he attempted to come to terms with a changing world.
With humor and insight, John Glassie returns Kircher to his rightful place as one of history's most unforgettable figures.
About the Author
---
John Glassie, a former contributing editor to "The New York Times Magazine," has written for "The Believer," "The New Republic, The New York Times," "The Paris Review Daily," "Salon," and"Wired." He is the author of the photo book "Bicycles Locked to Poles" and lives in Brooklyn, New York."
Coverage from NPR