Black Postcards: A Rock & Roll Romance (Hardcover)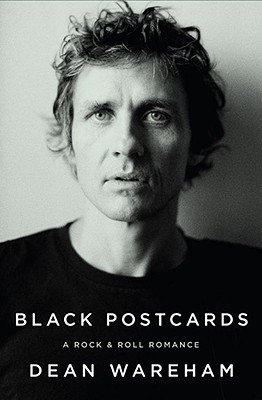 $25.95
Email or call for price.
Description
---
A bewitching account of the lures, torments, and rewards of making and performing some of the most interesting music in some of the most iconic indie bands (Galaxie 500, Luna) in recent memory

What do you do if you're an outsider with a funny accent coming of age in alien bastions of privilege in New York City and Cambridge, Massachusetts? If you're a certain sort of kid, you front a rock band. And if you're Dean Wareham, you end up founding a rock band, Galaxie 500, that continues to enjoy what can be called notable postmortem cult success. And then you start a new band, Luna, which enjoys even more spectacular, albeit still "cult" success (which means they don't play your songs on mainstream radio and you never crack MTV), until, some fifteen years after it began, that band reaches its natural end too. And then you write a book about it all: an unsentimental journey through the great, world-wide indiemusic landscape.

A wickedly honest and unsparing account of a journey through the music world-the artistry and the hustle, the effortless success and the high living as well as the bitter pills and self-inflicted wounds-by a brilliant and fearless participant-observer, Black Postcards is absurdly rich in rewards for anyone who was ever in a band or just took an interest in indie music over the past twenty years-a sort of Kitchen Confidential written by a different species of front man. Black Postcards also captures what has happened, for good and ill, to the entire ecosystem of popular music over this time of radical change, a time when categories like "indie" and "alternative" started to morph beyond all recognition. Rolling Stone called Dean Wareham's band Luna "the greatest band you've never heard of " and named its album Penthouse one of its 100 greatest rock albums of our time. Black Postcards is also about what it's like to have to pretend to be civil as you answer the same helpful question over and over again, "Why aren't you guys more famous?" Why indeed?