The Masters of Atlantis (Paperback)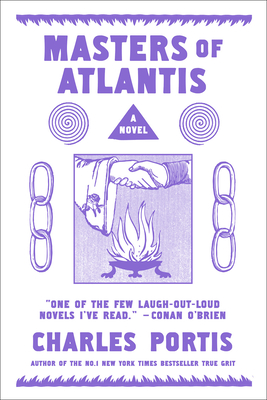 $17.00

Available In Store Now (while supplies last)
Description
---
Masters of Atlantis is a cock-eyed journey into an America of misfits and con-men, oddballs, and innocents by one of America's most respected novelists.

Lamar Jimmerson is the leader of the Gnomon Society, the international fraternal order dedicated to preserving the arcane wisdom of the lost city of Atlantis. Stationed in France in 1917, Jimmerson comes across a little book crammed with Atlantean puzzles, Egyptian riddles, and extended alchemical metaphors. It's the Codex Pappus - the sacred Gnomon text. Soon he is basking in the lore of lost Atlantis, convinced that his mission on earth is to administer to and extend the ranks of the noble brotherhood.
About the Author
---
Charles Portis (b. December 28, 1933, d. February 17, 2020) lived in Arkansas, where he was born and educated. He served in the Marine Corps during the Korean War, was the London bureau chief of the New York Herald-Tribune, and was a writer for The New Yorker. He was the author of five novels: Norwood, The Dog of the South, Masters of Atlantis, True Grit, and Gringos.