The Slave Power: Its Character, Career, and Probable Designs: Being an Attempt to Explain the Real Issues Involved in the American Cont (Southern Classics) (Paperback)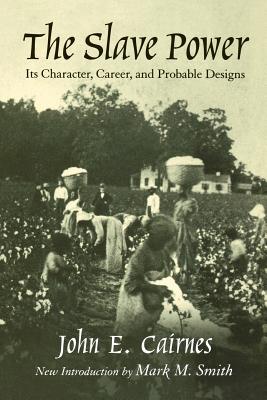 $26.99
Email orders@greenlightbookstore.com for information about this item.
Description
---
An early assessment of the contest between an economically defunct and politically aggressive Southern slave power and a liberal, free-wage-labor North
The Slave Power, John E. Cairnes's seminal work on slavery, was widely acclaimed upon publication in 1862 as a brilliant attempt both to explain the essential cause of the American Civil War and to shape European policy concerning the struggle. It remains among the most important works on the political economy of Southern slavery. When Cairnes--one of the nineteenth century's preeminent classical liberal economists--characterized Southern slavery as inefficient and backward, his opinions carried enormous weight, earning him applause in the North and castigation in the slave- holding South. Casting the Civil War as a contest between an economically defunct and politically aggressive Southern slave power and a liberal, capitalist, free-wage-labor North, Cairnes offered an interpretation of the origins of the Civil War that has remained as compelling and controversial as it was when first published.
Mark M. Smith's new introduction to the work places The Slave Power in historical context by explaining the intellectual milieu in which the book was written (including a treatment of classical liberal economic thought in Great Britain), the book's friendly reception in Union circles, and its rejection by war-torn Confederates. Smith also traces the book's reception by successive generations of historians of the slave South.
About the Author
---
Mark M. Smith received his Ph.D. from the University of South Carolina in Columbia, where he is now a professor of history. The author of Mastered by the Clock: Time, Slavery, and Freedom in the American South; Debating Slavery: Economy and Society in the Antebellum American South; and Listening to Nineteenth-Century America, Smith is also the editor of The Old South. He has published articles in a number of journals including the American Historical Review, Past and Present, the Journal of Southern History, the William and Mary Quarterly, and the Journal of the Historical Society. Smith lives in Columbia.