The Lemon Tree: An Arab, A Jew, and the Heart of the Middle East (CD-Audio)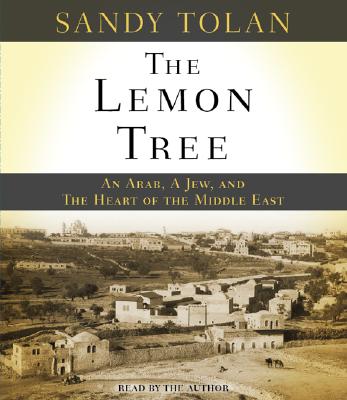 Email orders@greenlightbookstore.com for information about this item.
Out of Print / Unavailable
Description
---
In 1967, not long after the Six Day War, three young Arabs ventured into the town of Ramla, in Jewish Israel. They were on a pilgrimage to see their separate childhood homes, from which their families had been driven out nearly twenty years before during the Israeli war for independence. Only one was welcomed: Bashir Al-Khayri was greeted at the door by a young woman named Dalia.
This act of kindness in the face of years of animosity and warfare is the starting point for a remarkable true story of two families, one Arab, one Jewish; an unlikely friendship that encompasses the entire modern history of Israelis and Palestinians and that holds in its framework a hope for true peace and reconciliation for the region.
About the Author
---
SANDY TOLAN is an author, journalist, and public radio documentary producer with extensive experience covering the Middle East. His work from the region has been honored with several prestigious awards. Tolan has written for The New York Times Magazine, The Nation, Audubon, Los Angeles Times Magainze, USA Today, and dozens of other publications.