3 Sections: Poems (Paperback)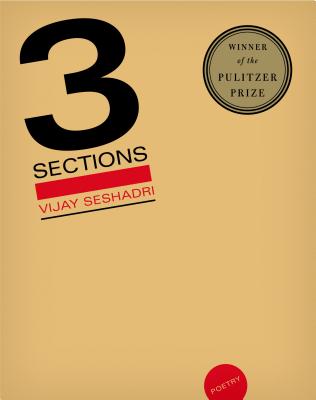 Description
---
The winner of the 2014 Pulitzer Prize in Poetry, now in paperback

First I had three
apocalyptic visions, each more terrible than the last. The graves open, and the sea rises to kill us all.
Then the doorbell rang, and I went downstairs and signed for two packages—
—from "This Morning"
In an array of poetic forms from the rhyming lyric to the philosophical meditation to the prose essay, 3 Sections confronts perplexing divisions of contemporary life—a wayward history, an indeterminate future, and a perpetual longing to out-think time. This is a vital book by one of America's best poets.
About the Author
---
Vijay Seshadri is the author of three poetry collections, Wild Kingdom, The Long Meadow, winner of the James Laughlin Award, and 3 Sections, winner of the Pulitzer Prize. He teaches at Sarah Lawrence College and lives in Brooklyn, New York.
Praise For…
---
"An extraordinarily naked modern consciousness, an intensely experienced dislocation, a beautiful intelligence: Seshadris poetry is exhilarating." —Jonathan Franzen
"Vijay Seshadri is a skeptic and a seeker, and the speaker, the philosophical hero, of these beautifully understated, intellectually ambitious poems is also onewry, self-scrutinizing, keenly observant, abashed, bemused, conflicted, prone to melancholy questions, troubled by his own thoughts, susceptible to daydreaming, determined to figure things out, to sum them up, to find words for them. 3 Sections is a rare adventure in consciousness." —Edward Hirsch