This Child, Every Child: A Book about the World's Children (CitizenKid) (Hardcover)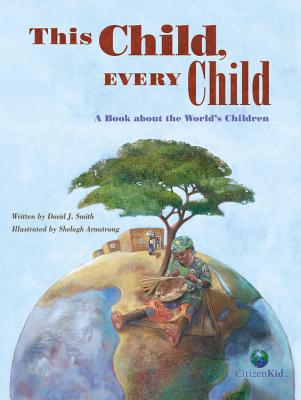 $18.99
Email orders@greenlightbookstore.com for information about this item.
Description
---
A groundbreaking book of statistics and stories that compare the lives of children around the world today.Every second of every day, four more children are added to the world's population of over 2.2 billion children. Some of these 2.2 billion children will be cared for and have enough to eat and a place to call home. Many others will not be so fortunate.The bestselling author-illustrator team behind the phenomenal If the World Were a Village and If America Where a Village return with a revealing and beautifully illustrated glimpse into the lives of children around the world.This Child, Every Child uses statistics and stories to draw kids into the world beyond their own borders and provide a window into the lives of their fellow children. As young readers will discover, there are striking disparities in the way children live. Some children lack opportunities that others take for granted. What is it like to be a girl in Niger? How are some children forced into war? How do children around the world differ in their home and school lives? This Child, Every Child answers such questions and sets children's lives against the rights they are guaranteed under the United Nations Convention on the Rights of the Child.
About the Author
---
David J. Smith is a teacher and educational consultant with over 25 years of experience in the classroom and is the creator of the award-winning curriculum "Mapping the World by Heart."
Shelagh Armstrong is a freelance commercial artist who has designed adult book covers, stamps and commemorative coins .If the World Were a Village was her first children's book. She lives in Toronto, Ontario.
Praise For…
---
... reinforcing the universal nature of children's needs.—Publishers Weekly