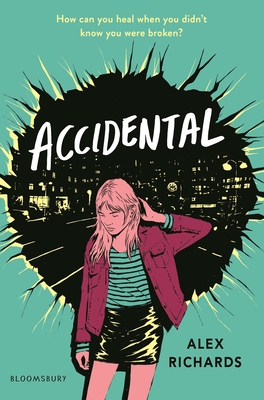 $17.99
Email orders@greenlightbookstore.com for information about this item.
Description
---
This timely, emotionally-resonant story about a teen girl dealing with the aftermath of a tragic shooting is a must-read from an exciting new YA talent.

Johanna has had more than enough trauma in her life. She lost her mom in a car accident, and her father went AWOL when Johanna was just a baby. At sixteen, life is steady, boring . . . maybe even stifling, since she's being raised by her grandparents who never talk about their daughter, her mother Mandy.

Then he comes back: Robert Newsome, Johanna's father, bringing memories and pictures of Mandy. But that's not all he shares. A tragic car accident didn't kill Mandy--it was Johanna, who at two years old, accidentally shot her own mother with an unsecured gun.

Now Johanna has to sort through it all--the return of her absentee father, her grandparents' lies, her part in her mother's death. But no one, neither her loyal best friends nor her sweet new boyfriend, can help her forgive them. Most of all, can she ever find a way to forgive herself?

In a searing, ultimately uplifting story, debut author Alex Richards tackles a different side of the important issue that has galvanized teens across our country.
About the Author
---
Alex Richards is a young adult author and freelance magazine contributor. She is a terrible navigator (just ask the African jungle she got lost in) but makes up for it with a dark sense of humor and home-made horror films. Raised in New Mexico, she and her family live in Brooklyn.
alexrichards.nyc
@alexgirlnyc
Praise For…
---
"Richards deftly explores the myriad emotional struggles after an accidental gun death. . . . Tragic, moving and genuine." —School Library Journal (starred review)

"A valuable take on a timely issue." —Kirkus Reviews (starred review)

"In Richards's dramatic debut, Johanna, with her harrowing internal journey and desperate attempts to find closure and peace, is an admirable, convincing heroine who is determined to make things right for herself." —Publishers Weekly

"Richards tackles this tragic story with fierce honesty. . . . when readers get into the trenches of Johanna's emotional journey, they'll be invested." - Booklist online

"Richards captures the ongoing struggle and painful reality of such tragic events with raw honesty and compassion and affirms the healing power of love. Fans of realistic fiction and "ripped from the headlines" stories will find this a compelling read." - The Horn Book Magazine