News from Nowhere (Paperback)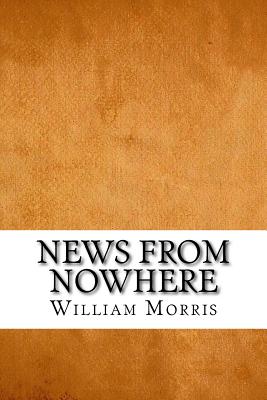 Email or call us for information about purchasing this item.
Special Order; please call or email to confirm availability
Description
---
One of the most literary and readable of utopian novels, News from Nowhere chronicles the impressions of a nineteenth-century visitor to the twenty-second century, who finds England transformed into a socialist paradise. Morris' idyllic society echoes themes from the writings of Ruskin and Marx but forms a distinctive expression of the author's own egalitarian views. A distillation of Morris' mature reflections on politics, art and society, this work was regarded as an exercise in sentimentality upon its publication. Modern readers, however, are likely to find resonance in its critique of state socialism and its proposals for an alternative society. William Morris was an English textile designer, poet, novelist, translator, and revolutionary socialist. As a designer, he was associated with the English Arts and Crafts Movement and was a major contributor to the revival of traditional textile arts and methods of production in Britain. His literary contributions helped to establish the modern fantasy genre. He achieved success with the publication of his epic poems and novels, namely The Earthly Paradise, A Dream of John Ball, the utopian News from Nowhere, and the fantasy romance The Well at the World's End.