News from Nowhere (Paperback)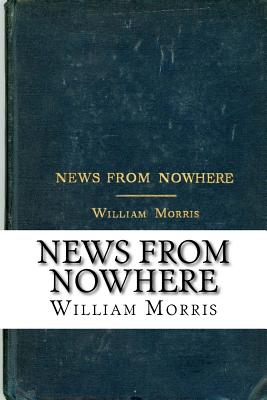 Email or call us for information about purchasing this item.
Special Order; please call or email to confirm availability
Description
---
Show Excerpt y) all that discontent and trouble seemed to slip off him. It was a beautiful night of early winter, the air just sharp enough to be refreshing after the hot room and the stinking railway carriage. The wind, which had lately turned a point or two north of west, had blown the sky clear of all cloud save a light fleck or two which went swiftly down the heavens. There was a young moon halfway up the sky, and as the home-farer caught sight of it, tangled in the branches of a tall old elm, he could scarce bring to his mind the shabby London suburb where he was, and he felt as if he were in a pleasant country place--pleasanter, indeed, than the deep country was as he had known it. He came right down to the river-side, and lingered a little, looking over the low wall to note the moonlit river, near upon high water, go swirling and glittering up to Chiswick Eyot: as for the ugly bridge below, he did not notice it or think of it, except when for a moment (says our friend) it struck him that he missed the row.