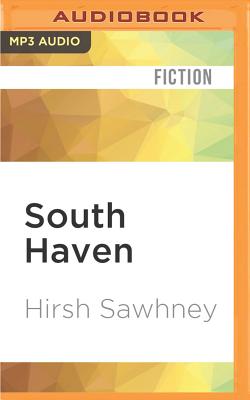 $9.99
Email orders@greenlightbookstore.com for information about this item.
Description
---
Siddharth Arora lives an ordinary life in the New England suburb of South Haven, but his childhood comes to a grinding halt when his mother dies in a car accident. Siddharth soon gravitates toward a group of adolescent bullies, drinking and smoking instead of drawing and swimming. He takes great pains to care for his depressive father, Mohan Lal, an immigrant who finds solace in the hateful Hindu fundamentalism of his homeland and cheers on Indian fanatics who murder innocent Muslims.
When a new woman enters their lives, Siddharth and his father have a chance at a fresh start. They form a new family, hoping to leave their pain behind them.
South Haven is no simple coming-of-age tale or hero's journey, blurring the line between victim and victimizer and asking listeners to contend with the lies we tell ourselves as we grieve and survive.
Following in the tradition of narratives by Edwidge Danticat and Junot Diaz, Sawhney draws upon the measured lyricism of postcolonial writers like Michael Ondaatje but brings to his subjects distinctly American irreverence and humor.