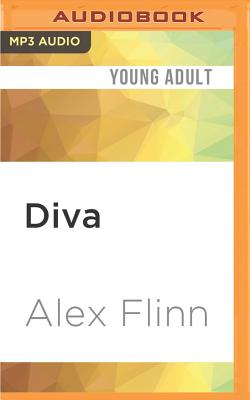 $9.99
Email orders@greenlightbookstore.com for information about this item.
Description
---
In Diva, the companion to Alex Flinn's YA novel Breathing Under Water, Caitlin is dealing with a lot. She's living through the aftermath of an abusive relationship, she has a youth-obsessed mother who just doesn't understand her, and she's on a constant yo-yo diet to live up the standards of her nitpicking friends.
All Caitlin wants is to escape her not-so-glamorous life and pursue her dream of becoming a singer, but when she's accepted into the Miami High School of the Arts, her life doesn't magically become perfect. Yet despite some struggles to keep up with her competitive classmates and the distraction of cute new crush, Caitlin never loses her sense of humor and eventually gains the confidence to achieve her goals.
Perfect for fans of such books as Carolyn Mackler's The Earth, My Butt, and Other Big Round Things.