Grit: The Power of Passion and Perseverance (Compact Disc)
* Is the book you're looking for not currently on the shelves at our stores? Consider placing your order for shipping rather than in-store pickup; orders are currently being fulfilled FASTER via our warehouse's direct-to-home shipping option than for store pickup (and shipping is free for orders over $125)!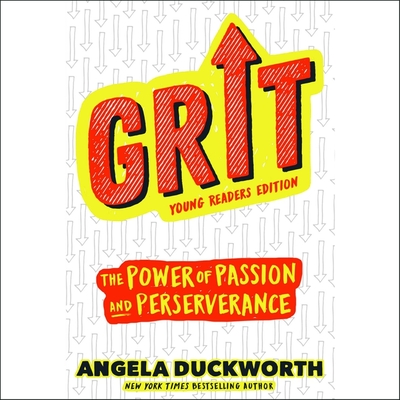 Email or call us for information about purchasing this item.
Special Order; please email orders@greenlightbookstore.com for more information
Description
---
"A useful guide for parents or teachers looking for confirmation that passion and persistence matter, and for inspiring models of how to cultivate these important qualities." --The Washington Post In this young readers edition of the instant New York Times bestseller Grit, MacArthur Genius Award-winning professor Angela Duckworth offers insights into who succeeds in life and why the secret to achievement a special blend of passion and persistence she calls "grit."The daughter of a scientist who frequently noted her lack of "genius," Angela Duckworth is now a celebrated researcher and professor. It was her early eye-opening stints in teaching and neuroscience that led to her hypothesis about what really drives success: not genius, but a unique combination of passion and long-term perseverance. In Grit: Passion, Perseverance, and the Science of Success Duckworth shows young people how they can achieve remarkable things not just by relying on natural talent but by practicing a unique form of focused persistence. She also teaches them how to be better at pursuing the small goals that will bring joy into their everyday life. Drawing on her powerful personal story, Duckworth describes how a youth spent smashing through every academic barrier resulted in the hypothesis that the real predictor of success may not be inborn "talent" but a special blend of resilience and single-mindedness. Through her descriptions of field research at venues as various as the National Spelling Bee (where students who score highest on the "Grit Scale" land in the final rounds) to work with Pete Carroll coach of the Seattle Seahawks, who was building the grittiest culture in the NFL, Duckworth shows how "grit" works in the real world. She also passes along insights gleaned from interviews with dozens of high achievers including the New York Times Crossword Editor, the Dean of Admissions at Harvard, and more.