Making Catholic America: Religious Nationalism in the Gilded Age and Progressive Era (Hardcover)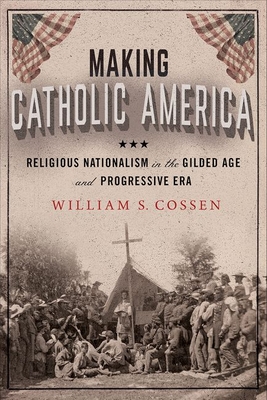 Click on "Ask A Bookseller" to contact us via email for more information about this title.
Description
---
In Making Catholic America, William S. Cossen shows how Catholic men and women worked to prove themselves to be model American citizens in the decades between the Civil War and the Great Depression. Far from being outsiders in American history, Catholics took command of public life in the early twentieth century, claiming leadership in the growing American nation. They produced their own version of American history and claimed the power to remake the nation in their own image, arguing that they were the country's most faithful supporters of freedom and liberty and that their church had birthed American independence. Making Catholic America offers a new interpretation of American life in the Gilded Age and Progressive Era, demonstrating the surprising success of an often-embattled religious group in securing for itself a place in the national community and in profoundly altering what it meant to be an American in the modern world.
About the Author
---
William S. Cossen is a historian specializing in the intersection of religion and nationalism. He is a faculty member of The Gwinett Schoool of Mathematics, Science, and Technology.