Words Without Music: A Memoir (MP3 CD)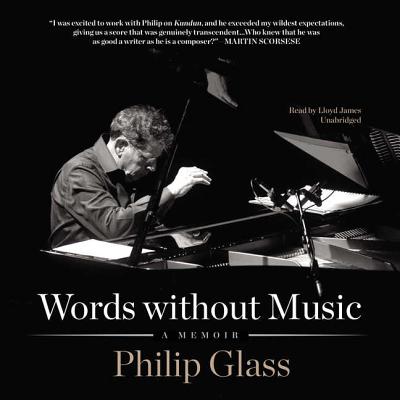 $29.95
Email orders@greenlightbookstore.com for information about this item.
Description
---
World-renowned composer of symphonies, operas, and film scores, Philip Glass has almost single-handedly crafted the dominant sound of late twentieth-century classical music. In Words without Music, he creates an entirely new and unexpected voice: that of a born storyteller and insightful chronicler, whose behind-the-scenes recollections allow one to experience the moments of creative fusion when life magically merges with art.The transformation of a young man from budding musical prodigy to world-renowned composer is the story of this commanding memoir. From his childhood in post-World War II Baltimore to his student days in Chicago, at Juilliard, and his first journey to Paris, where he studied under the formidable Nadia Boulanger, Glass recalls his early mentors, while reconstructing the places that shaped his artistic consciousness. From a life-changing trip to India, where he met with gurus, to the gritty streets of New York in the 1970s, where he worked day jobs as a furniture mover, cabbie, and unlicensed plumber, Glass leads the life of a Parisian bohemian artist transported to twentieth-century America.Even after Glass' talent was first widely recognized with the sensational premiere of Einstein on the Beach in 1976, he never abandoned his ideals throughout his collaborations with such artists as Allen Ginsberg, Ravi Shankar, Robert Wilson, Doris Lessing, and Martin Scorsese. And in this loving and slyly humorous autobiography, Philip Glass re-creates in words the thrill that results from artistic creation, ultimately affirming the power of music to change the world.BONUS FEATURE: Includes "Etude No. 2," written and performed by Philip Glass.