Be Safe I Love You (Compact Disc)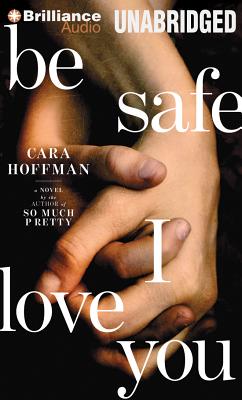 $14.99
Email or call for price.
Description
---
This widely acclaimed novel about a female soldier who returns from Iraq haunted by a tragic mistake is "beautifully written...suspenseful and smart and tender in unexpected moments" (Miami Herald) and was named one of the 5 Best in Modern War Fiction by The Sunday Telegraph.
Before she enlisted, classically-trained singer Lauren Clay had been accepted to a prestigious music conservatory, but her family's financial demands--worsened by her parents' divorce and her father's declining mental health--pushed her in another direction. Joining the army allowed Lauren to provide for her family--especially her younger brother Danny, whose quirky, heartfelt letters to her overseas are signed, be safe, I love you.
When she arrives home unexpectedly, it's clear to her friends and family that something is profoundly wrong with Lauren. But her father is so happy to have her home that he ignores her odd behavior, as well as the repeated phone calls from an army psychologist. Things seem better when Lauren offers to take Danny on a trip to visit their mother upstate, but instead, she guides them into the glacial woods of Canada on a quest to visit the Jeanne d'Arc Basin, the site of an oil field that has become her strange obsession. What happens there will change Sergeant Lauren Clay's family forever, as she must finally face what she saw, and did, in Iraq.
Be Safe I Love You is "a rare, illuminating glimpse into the distinctive experience and psyche of a female vet" (Boston Globe); "a riveting suspense story and a frank portrayal of war's psychic damage" (Ms. Magazine); and "a painful exploration of the devastation wrought by combat even when the person returns from war without a scratch...this book is a reminder that art and love are all that can keep us from despair" (The New York Times Book Review).