To Rise Again at a Decent Hour Lib/E (Compact Disc)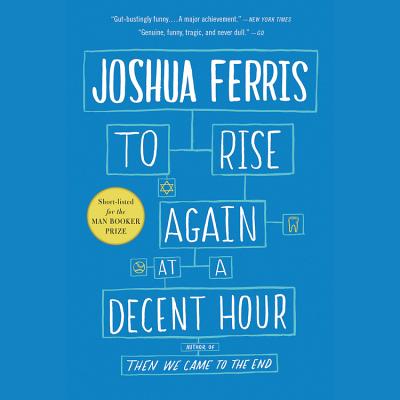 $74.99
Email orders@greenlightbookstore.com for information about this item.
Description
---
A big, brilliant, profoundly observed novel about the mysteries of modern life by National Book Award finalist Joshua Ferris, one of the most exciting voices of his generation
Paul O'Rourke is a man made of contradictions: he loves the world, but doesn't know how to live in it. He's a Luddite addicted to his iPhone, a dentist with a nicotine habit, a rabid Red Sox fan devastated by their victories, and an atheist not quite willing to let go of God.
Then someone begins to impersonate Paul online, and he watches in horror as a website, a Facebook page, and a Twitter account are created in his name. What begins as an outrageous violation of his privacy soon becomes something more soul-frightening: the possibility that the online Paul might be a better version of the real thing. As Paul's quest to learn why his identity has been stolen deepens, he is forced to confront his troubled past and his uncertain future in a life disturbingly split between the real and the virtual.
At once laugh-out-loud funny regarding the absurdities of the modern world and indelibly profound regarding the eternal questions of the meaning of life, love, and truth, To Rise Again at a Decent Hour is a deeply moving and constantly surprising tour de force.