Wartime Style: Fashion and American Culture During 20th Century Conflicts (Paperback)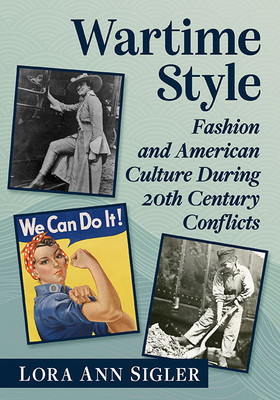 Click on "Ask A Bookseller" to contact us via email for more information about this title.
Description
---
This work is a comparative study of the three great American wars of the twentieth century: World War I, World War II and Vietnam. The book explores several aspects of American popular culture, like fashion, film and the societal mores of each era. While a number of books have covered fashion during individual wars, this is the first study to compare several major conflicts, drawing some conclusions regarding the lasting influences of wardrobe over an entire century. This book provides short background information for each war, briefly covering earlier conflicts that shaped the hostilities of the twentieth century. Although the emphasis is on women's clothing, participation and service, men are not ignored. Their fashions not only speak to the times, but the enormity of their sacrifices.
About the Author
---
Lora Ann Sigler is professor emerita of art history at California State University. She lives in San Pedro, California.