The Moulton Bicycle: A History of the Innovative Compact Design (Paperback)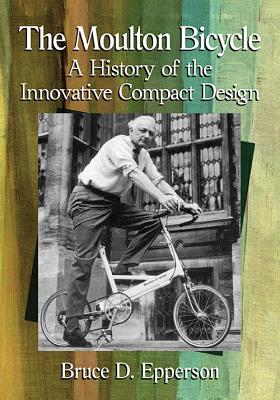 Click on "Ask A Bookseller" to contact us via email for more information about this title.
Description
---
In 1963, British inventor Alex Moulton (1920-2012) introduced an innovative compact bicycle. Architectural Review editor Reyner Banham (1922-1988) predicted it would give rise to "a new class of cyclists," young urbanites riding by choice, not necessity. Forced to sell his firm in 1967, Moulton returned in the 1980s with an even more radical model, the AM--his acclaim among technology and design historians owed much to Banham's writings. The AM's price tag (some models cost many thousands of dollars) has inspired tech-savvy cyclists to create "hot rod" compact bikes from Moulton-inspired "shopper" cycles of the 1970s--a trend also foreseen by Banham, who considered hot rod culture the "folk art of the mechanical era." The author traces the intertwined lives of two unusually creative men who had an extraordinary impact on each others' careers, despite having met only a few times.
About the Author
---
Bruce D. Epperson is a retired attorney who has written technical works on urban transportation planning (including bicycles) for the Federal Highway Administration, the Transportation Research Board and the Institute of Transportation Engineers. He lives in Highland, New York.