Body Drop: Notes on Fandom and Pain in Professional Wrestling (Hardcover)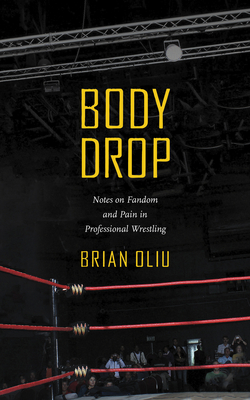 Click on "Ask A Bookseller" to contact us via email for more information about this title.
Description
---
Professional wrestling is a strange beast full of contradictions--part live soap opera, part hypermasculine violent spectacle. It is an indelibly American pastime enjoyed by millions and leads a select group of wrestlers to international fame. It's also a sport that leaves many of its athletes broken and battered, at serious risk of addiction, poverty, and early death. Body Drop looks deeply at the nuances of professional wrestling and its strange place within American culture. Brian Oliu offers deeply personal meditations on such topics as disability, chronic pain, body image, masculinity, class, and more, all through the lens of American professional wrestling.

Wrestling is a sport that is gleefully fake, but the people who love it are very real. In holding up this particular part of American culture to scrutiny, Oliu acknowledges that the wrestling world, like our own, is one that has been crafted, but by showing readers the scaffolding that holds everything up, he invites us to figure out what holds our own realities straight.