Drinking with Men (MP3 CD)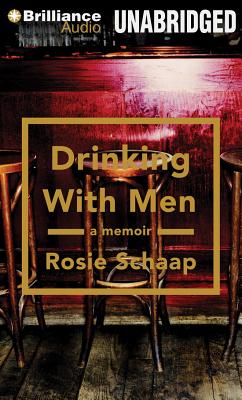 Click on "Ask A Bookseller" to contact us via email for more information about this title.
Description
---
Rosie Schaap has always loved bars: the wood and brass and jukeboxes, the knowing bartenders, and especially the sometimes surprising but always comforting company of regulars. Starting with her misspent youth in the bar car of a regional railroad, where at age fifteen she told commuters' fortunes in exchange for beer, and continuing today as she slings cocktails at a neighborhood joint in Brooklyn, Schaap has learned her way around both sides of a bar and come to realize how powerful the fellowship among bar patrons can be. In Drinking with Men, Schaap shares her unending quest for the perfect local haunt that takes her from a dive outside L.A. to a Dublin pub full of poets, and from small-town New England taverns to a character-filled bar in Tribeca. Drinking alongside artists and expats, ironworkers and soccer fanatics, she finds that these places offer a safe haven, a respite, and a place to feel most like herself. In rich, colorful prose, Schaap brings to life these seedy, warm, and wonderful rooms. Drinking with Men is a love letter to the bars, pubs, and taverns that have been Schaap's refuge, and a celebration of the uniquely civilizing source of community that is bar culture at its best.