The Original Battle Creek Crime King: Adam "Pump" Arnold's Vile Reign (True Crime) (Paperback)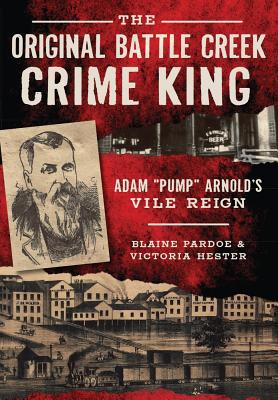 $21.99
Email orders@greenlightbookstore.com for information about this item.
Description
---
Adam Pump Arnold was both feared and regaled in Victorian- era Battle Creek. He was a bootlegger and a pimp, a robber and a con artist, an arsonist and a loan shark and even an assassin. Arnold faced off with the city over illegal liquor sales and flaunted his victory with a life-size statue of the mayor dressed as a hobo. Called the greatest criminal in the history of Battle Creek, Arnold was convicted in a captivating public trial for the murder of his own son. Join authors Blaine Pardoe and Victoria Hester as they explore the life and misdeeds of the unabashed criminal mastermind who rocked Battle Creek to its core.