Conversation Sparks: Trivia Worth Talking About (Paperback)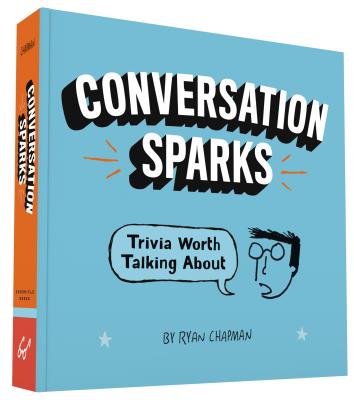 Click on "Ask A Bookseller" to contact us via email for more information about this title.
Description
---
Jump-start any conversation with this collection of over 350 fascinating, little-known facts. Hand-drawn speech bubbles and a charming conversationalist add personality to memorable tidbits on everything from the number of shipping containers lost at sea (about one per hour!) to now-retired Twinkie flavors (banana cream). Who knew that any month beginning on a Sunday will have a Friday the 13th? Or that there are more cell phones in the world than toothbrushes? Engaging and addictive, this is trivia with character.
About the Author
---
Ryan Chapman is a great conversationalist who specializes in digital marketing. He lives in Brooklyn, New York.
Praise For…
---
Holiday Gift Guide Pick "Did you know that karaoke is Japanese for 'empty orchestra'? Or that cat urine glows under a black light? These are just some of the tidbits you'll learn about in Chapman's witty book, the perfect gift for anyone who likes to show off random bits of knowledge at the dinner table."
-Men's Journal