Two-Wheeled Blitzkrieg (Paperback)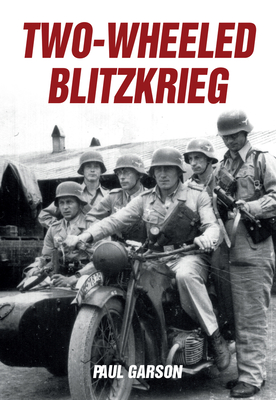 $21.95
Email orders@greenlightbookstore.com for information about this item.
Description
---
No other combatant nation employed motorcycles on the scale produced by the Third Reich. During Nazi Germany's campaigns, first of invasion, then of the retreat that followed, motorcycles served a variety of functions: as couriers, for reconnaissance, for medical evacuation, as assault shock troops taking the brunt of battle, even as tank destroyers and for delivering hot meals to the frontline. As the Third Reich gained absolute control of Germany and sought to spread its domain by fire and steel, some 300 different brands of motorcycles had been in production, yet only a select few were chosen to join the Wehrmacht in its war of conquest. Among the motorcycles were the vaunted BMW, as well as NSU, Zündapp and the now lesser known yet 'bullet tough' DKW, among several others, either domestically produced or confiscated from occupied territories.As with all motorcyclists, there was a kinship among the soldiers on two (or three) wheels who called themselves Kradmelder (despatch riders). Two-Wheeled Blitzkrieg shares the uniquely personal, largely unpublished images they took of themselves and their machines as they entered the crucible of war.
About the Author
---
Paul Garson lives and writes in Los Angeles having produced over 2500 magazine features, often accompanied by his own contemporary photography. His previous books include science fiction, motorcycle history, and military history.