Hidden in Plain Sight: America's Slaves of the New Millennium (Hardcover)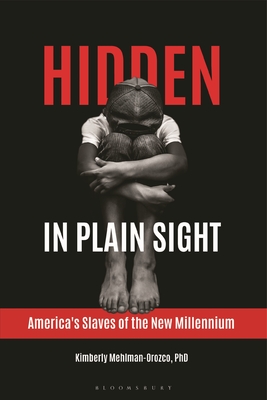 Click on "Ask A Bookseller" to contact us via email for more information about this title.
Description
---
What types of human trafficking crimes are being committed here in the United States? Who are the victims of traffickers? How do we all unknowingly consume the services and products of slavery? And why are human traffickers able to maintain their illicit operations with relative impunity--indeed, with less than .01 percent of human traffickers ever being held accountable for their crimes?
Hidden in Plain Sight: America's Slaves of the New Millennium documents how human trafficking and its byproducts touch every community in America, from impoverished inner-city neighborhoods to middle-class suburbs and alcoves of wealthy estates. It presents information derived from narrative accounts of real-life trafficking cases, interviews with convicted human traffickers, empirical research, and criminal case files to expose the grim realities of human trafficking in America, perpetrated by Americans.
Readers will grasp the origins, evolution, and extent of the problem; understand how trafficking plays an unrecognized role in our day-to-day lives; and see why advancements in awareness and anti-trafficking resources have not changed the status quo. The victims of trafficking continue to be criminalized by law enforcement, and the offenders continue to exploit and profit from new recruits. This book equips readers with the knowledge needed to identify human trafficking cases and advocate for policy changes to end this scourge in America.
About the Author
---
Kimberly Mehlman-Orozco holds a doctorate in criminology, law, and society from George Mason University, with an expertise in human trafficking.