The Cursing Mommy's Book of Days (Compact Disc)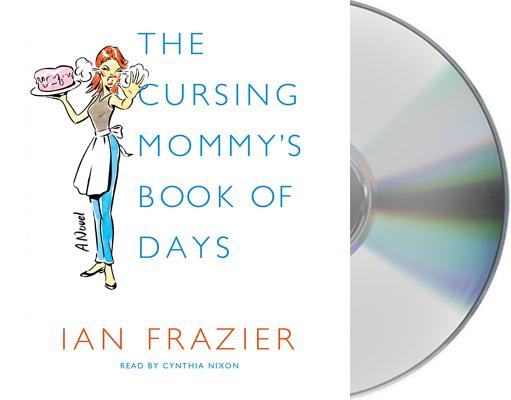 Email or call us for information about purchasing this item.
Description
---
Based on his widely read columns for "The New Yorker," Ian Frazier's uproarious first novel, "The Cursing Mommy's Book of Days," centers on a profoundly memorable character, sprung from an impressively fertile imagination. Structured as a daybook of sorts, with the Cursing Mommy beleaguered wife of Larry and mother of two boys, twelve and nine trying (more or less) valiantly to offer tips on how to do various tasks around the home, only to end up on the ground, cursing, surrounded by broken glass. Her voice is somewhere between Phyllis Diller's and Sylvia Plath's: a hilariously desperate housewife with a taste for swearing and large glasses of red wine, who speaks to the frustrations of everyday life.
From "On the Rez," an investigation into the lives of modern-day Oglala Sioux written with an impressive mix of humor, compassion, and imagination, to "Dating Your Mom," a side-splitting collection of humorous essays that imagines, among other things, how you might begin a romance with your mother, Frazier has demonstrated an astonishing ability to operate with ease in a variety of registers. Here he tackles yet another genre with his usual grace and aplomb, and an extra helping of his trademark wicked wit. The Cursing Mommy's failures and weaknesses are our own and Frazier, at the height of his powers as a writer and observer, gives them a loving, satirical spin that is uniquely his own.
About the Author
---
Ian Frazier is the author of "Great Plains," "The Fish's Eye," "On the Rez," "Family," and "Travels in Siberia," as well as "Coyote v. Acme" and "Dating Your Mom," all published by FSG. A frequent contributor to "The New Yorker," he lives in Montclair, New Jersey.Cynthia Nixon an Emmy, Tony, and Grammy Award-winning actress is best known for her role as Miranda Hobbes in the hit HBO "Sex and the City" series and the films "Sex and the City: The Movie" and "Sex and the City 2." She has read several Earphones Award-winning audiobooks."
Praise For…
---
"Cynthia Nixon does a wonderful job expressing The Cursing Mommy's escalating frustration, then returning to the calm-voiced, advice-dispensing sage to which The Cursing Mommy aspires." – The Star-Ledger