Tracey Cunningham's True Color: The Essential Hair Color Handbook (Hardcover)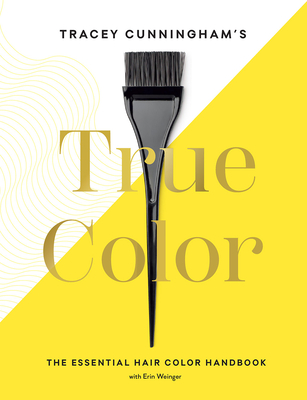 Description
---
A photo-packed exploration of the world of hair color and a guide to making it work for you, as told by Hollywood's most influential hair colorist

Tracey Cunningham is the world's most in-demand hair colorist, working with Hollywood's biggest celebrities, and her influence on the beauty industry is unparalleled. In this book, Tracey traces the history of hair color and its global cultural influence and provides a practical manual for transforming your hair into its perfect true color—or even trying your hand at being an actual colorist.

Tracey equips you with nutrition and lifestyle habits for healthy hair (the canvas for any good dye job), your essential pre-salon checklist, countless sources of hair color inspiration (including exclusive personal photos from and interviews with her A-list clients), and much more. She also takes you inside the mind of an expert colorist and shares her own epic entrepreneurial journey in the process. With Tracey Cunningham's True Color as your guide, you'll never look at hair the same way—and never leave the salon anything but happy again.


About the Author
---
Tracey Cunningham is the undisputed leader in hair color today. She is the co-owner of MèCHE, the Los Angeles salon listed as a "Best Salon for Hair Color" by Allure, and trains hundreds of students every year on her techniques and patented hair processing formula as a global ambassador for Redken and Olaplex, respectively. Tracey's work and expertise have been featured in publications including Vogue, the Hollywood Reporter, Marie Claire, Allure, and the New York Times. She lives in Los Angeles.
Praise For…
---
"There's no question that Margot Robbie, Maria Bakalova, Jennifer Lopez, Khloé Kardashian and Emma Stone all have absolutely gorgeous, perfectly colored and somehow never brassy hair. And it's likely because they all have one thing — rather one person — in common: Hollywood's top hair color expert Tracey Cunningham who is serving up her celeb-approved tips and tricks in her new book."


— US Weekly