The Employee Performance Handbook: Smart Strategies for Coaching Employees (Paperback)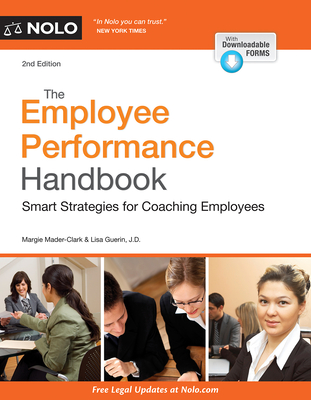 Click on "Ask A Bookseller" to contact us via email for more information about this title.
Not In Store / May Not Be Available To Order (email orders@greenlightbookstore.com for details)
Description
---
Everything you need to coach employees and get troubled performers back on track
Confronting employees about poor performance is an ordeal dreaded by managers and HR pros everywhere. The possibility of emotional outbursts--and the specter of a lawsuit--leave many would-be disciplinarians at a loss.
The Employee Performance Handbook
is a complete how-to guide for employee discipline. Packed with practical and legal advice, this book offers smart strategies that will help you improve employee performance and avoid legal trouble. You'll learn how to:
identify problems early on
decide when discipline is necessary
choose the right response to a problem
engage employees in improving performance
collaborate with employees to come up with solutions
fire employees when necessary
protect against wrongful termination lawsuits

With Downloadable Forms
You can download sample policies, sample forms, checklists, skills-building exercises, and more, at nolo.com (details inside).