The Laughing Monsters (Large Print / Hardcover)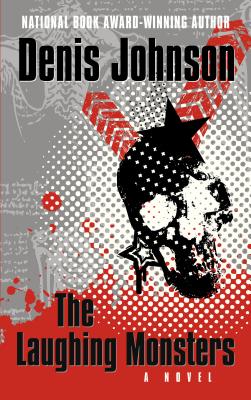 Click on "Ask A Bookseller" to contact us via email for more information about this title.
December 2014 Greenlight First Editions Club Selection
November 2014 Indie Next List
---
"In the chaos of West and Central Africa, Johnson has found a setting to match his fevered, conspiratorial, and hilarious imagination. Crackling with wild energy and bizarre happenings, The Laughing Monsters tells the story of two desperate and insane souls -- an American spy and an African combat expert and 'man of opportunity' -- who are each trying to pull off bizarre and dangerous schemes without revealing their true motives to each other or even to themselves. Taut, poetic, startling, and filled with incredible specifics about African politics and culture, this is quintessential Denis Johnson madness."
— Rico Lange, Bookshop Santa Cruz, Santa Cruz, CA
Description
---
Captain Roland Nair has codes, hidden devices and the NATO Intel Proxy. He knows safe house locations worldwide. But in the lawless chaos of Sierra Leone, in this land of spies and secrets, of crime and despair, he has no plan. He is here on assignment. The assignment is Michael Adriko.