Embracing the Calm in the Chaos: How to Find Success in Business and Life Through Perseverance, Connection, and Collaboration (Hardcover)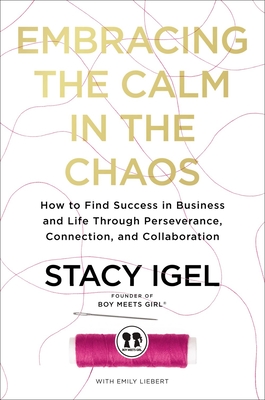 $28.99

Coming Soon - Available for Pre-Order Now
Description
---
Stacy Igel often explains to audiences at her speaking events that--in so many ways--she is like a snail. Because snails represent patience, perseverance, connection and collaboration, living in the present, embracing calm and chaos, endless possibilities, and being exactly where you're meant to be, yet unstoppable at the same time. Like a snail, she's stronger than today's fight. Her story is far from being one of a lucky designer who happened into an opportunity. She has spent the last twenty years building her iconic impact brand from the ground up. Through partnerships and collaborations, she has created lines that have been in every major retail store across the country.
Through her own story and the stories of the kick-ass women who she was worked with along the way, readers will learn how to:
Be a mogul in the making
Embrace calm in the chaos
See the endless possibilities
Create success in many forms
Find the light at the end of the tunnel
Be unstoppable
This book is for a variety of readers, from new entrepreneurs to mompreneurs. Embracing the Calm in the Chaos will empower those who want a realistic, unvarnished look at what it means to be an entrepreneur, a woman, and a mom.