Fashion Aesthetics and Ethics: Past and Present (Paperback)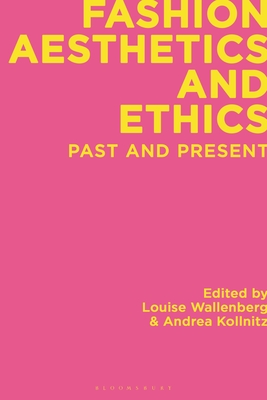 $35.95

Coming Soon - Available for Pre-Order Now
Description
---
How are aesthetics and ethics related to the practical realities of the global fashion industry? Both have played an important role in academic fashion studies to this point, but they are most often discussed in the context of abstract phenomena such as modernity and capitalism, or identity issues such as sexuality, class and gender. The essays in this volume strive instead to show how the realities of the global fashion industry have important and pertinent aesthetic and ethical consequences.
This collection provides critical and philosophical analysis of the interplay of aesthetics and ethics within the global fashion industry. Characterized by an increasingly fast spinning production, the industry is highly exploitative in terms of environment and labor force: underpaid textile workers, retailers working under brutal competition from the mass-merchandise discounters, young designers, seamstresses and curators often working for free, and a vast body of aspiring models. In addition, fashion-related aesthetic ideals are becoming more influential than ever in directing consumers in their social and personal identification processes and bodily practices with sometimes fatal consequences. Covering a wide range of subjects such as fashion's highly problematic production and consumption practices, the possibility of producing and consuming fashion ethically, fashion's intimate connection with nature and technology,
Fashion Aesthetics and Ethics
highlights the powerful aesthetical presence of fashion in relation to its ethical premises and often problematic outcomes.
About the Author
---
Louise Wallenberg is Associate Professor in Fashion Studies at the Centre for Fashion Studies at Stockholm University, Sweden. Andrea Kollnitz is Associate Professor in Art History and Senior Lecturer at the Centre for Fashion Studies at Stockholm University, Sweden.