Twist in the Tale (Paperback)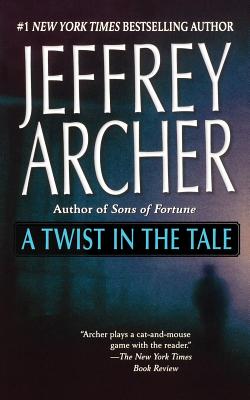 I discovered this work by (Sir) Jeffrery Archer over 30 years ago. If you enjoy reading well-written short-stories in the vein of Graham Greene and W. Somerset Maugham--stories that have both a literary and cinematic quality with a bit of a twist--you too will surely enjoy this particular offering by Mr. Archer. 
Picked by Mustafa in Fort Greene 
Description
---
'A Twist in the Tale' features a collection of stories from Jeffrey Archer, former Conservative MP and bestselling author of such novels as 'Kane and Abel', 'First Among Equals', and 'The Fourth Estate'.