The Partner Track (Paperback)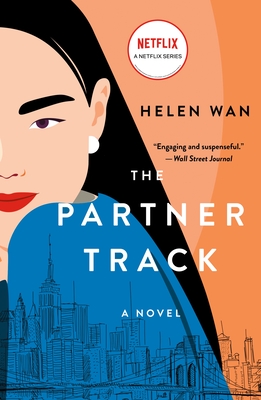 $18.99
Available at our distributor; usually ships in 1-5 days
Description
---
Ingrid Yung's life is full of firsts. A first-generation Chinese American, the first lawyer in her family, she's about to collect the holy grail of "firsts" and become the first minority woman to make partner at the venerable old law firm Parsons Valentine & Hunt.
Ingrid has perfected the art of "passing" and seamlessly blends into the old-boy corporate culture. She gamely banters in the corporate cafeteria, plays in the firm softball league, and earnestly racks up her billable hours. But when an offensive incident at the summer outing threatens the firm's reputation, Ingrid's outsider status is suddenly thrown into sharp relief. Scrambling to do damage control, Parsons Valentine announces a new Diversity and Inclusion Initiative, commanding Ingrid to spearhead the effort. Only she's about to close an enormous transaction that was to be her final step in securing partnership.
For the first time, Ingrid must question her place in the firm. Pitted against her colleagues, including her golden-boy boyfriend, Ingrid begins to wonder whether the prestige of partnership is worth breaching her ethics. But can she risk throwing away the American dream that is finally within her reach?
About the Author
---
HELEN WAN is a graduate of Amherst College and The University of Virginia School of Law. She was a corporate and media lawyer for many years in New York City, before becoming a novelist. Helen has written for The Washington Post, The Daily Beast, and other publications, and is a frequent speaker on advancing diversity and inclusion. She lives with her family in Fort Greene, Brooklyn. THE PARTNER TRACK is her first novel. She is now at work on a second book.