Truth and Love - Teen Devotional: The Timeless Message of 1-3 John Volume 2 (Paperback)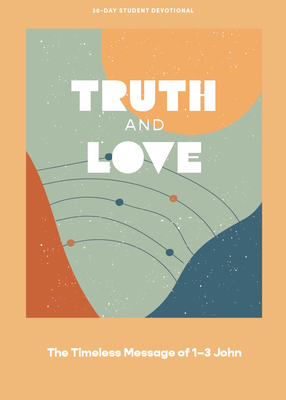 $8.50
Email orders@greenlightbookstore.com for information about this item.
Description
---
What is truth?
Amidst the constant claims of your truth, my truth, and nothing but the truth, it can be difficult to know what the truth really is. If we don't know the truth Himself--that is, Jesus--how are we supposed to love authentically and deeply? The apostle John wrote three letters to answer our questions about truth and love and how they relate to our lives. In words that are loving yet bold, John invites us to strip away the flowery language, the
should's
, and the
supposed to's
and move back to the basics: that Jesus is who He claimed to be. The truth is the gospel, and it calls us into the deep, abiding love of our heavenly father. And the truth demands an answer, a bold commitment that we will share it, too.
About the Author
---
Lifeway Student Ministry is a full-service provider of student resources, including Bible studies, camps, mission experiences and training events. Discover Bible studies that ignite spiritual transformation in students' lives and speak to the issues they face. We offer a variety of resources to disciple youth, including short-term Bible studies, girls' ministry resources, and resources for parents of teenagers.