I Am Writing You from Afar (Paperback)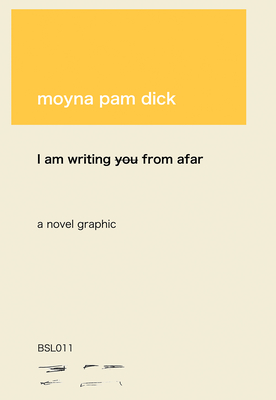 $18.00
Email orders@greenlightbookstore.com for information about this item.
Description
---
I AM WRITING YOU FROM AFAR is the second book in Dick's neographic (new/iterative, novel-/gospel-tinged, intercompositional, and cross-genre) Evasions Trilogy, which explores ardent yearning via minimalist abstraction, dense speculation, and minxy, vulnerable saints. Engaging with Feldman, Michaux, and Mohamedi, afar posits art as refusal and refuge, rebellion and rapture--a way out of narrative threat and an escape from obsessive/extravagant philosophizing. Dual imperatives of mark-making and emptiness-expanding charge the printed page qua score, shifting connections of sound and sense to create a plurilingual dissonance shot through with transcendent instants. This is a vagabond formalism, transfiguring St. Dympna's patronage of runaways, incest survivors, and mental and neurological deviants into something metaphysical, erratically mystical, erotically transpositional--a polymorphous girlhood graphed toward, onto godfield.
Fiction. Poetry. Art. Hybrid. LGBTQIA. Philosophy.