The Alley of Fireflies and Other Stories (Paperback)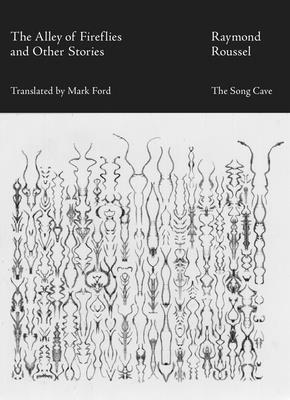 $17.95

Not In Store / Available To Order (allow for shipping time to bookstore or direct-to-home)
Raymond Roussel was an aristocratic dandy convinced of his own literary genius who looked like Hercule Poirot and wrote like Jules Verne on LSD. The dude also authored some deliciously strange books, which read like schematics for dream architectures, often crafted by employing elaborate self-devised constraints and methods. This collection of his shorter works may be the best place of all to jump into Roussel's bizarre oeuvre. It's an absolute treat, making perfectly evident why the Surrealists, Oulipo, Foucalt, and the New York School poets held him so dear.
Picked by Jarrod in Fort Greene
Description
---
Fiction. Short Stories. Translated from the French by Mark Ford. Raymond Roussel (1877-1933) is one of the most distinctive and compelling French writers of the twentieth century, yet many aspects of Roussel's life remain shrouded in mystery. An extremely wealthy and always exquisitely dressed homosexual dandy, Roussel was also a compulsive writer. Despite the strangeness of his work, he was convinced that it would make him as popular as Victor Hugo or Shakespeare. His suicide at the age of 56 was in part prompted by the continual disappointment of his hopes for fame. The full extent of Roussel's writing only became clear in 1989 when a trunk was unearthed in a furniture warehouse containing a vast trove of his manuscripts. The most exciting discoveries were the full draft of Locus Solus (over twice as long as the published version) and the typescript of what would have been his third novel, THE ALLEY OF FIREFLIES, which is translated here for the first time into English by the leading Roussel scholar, Mark Ford. Ford has also translated two haunting extracts from the drafts of Locus Solus, and versions of two of the young Roussel's most intriguing short stories, Chiquenaude and AMONG THE BLACKS. Roussel's work was vociferously championed by Surrealist writers and painters such as Andr Breton, Marcel Duchamp and Salvador Dal , and later proved a significant influence on Oulipians (particularly Georges Perec), on nouveaux romanciers like Alain Robbe-Grillet, as well as on John Ashbery and Harry Mathews, who named their pioneering magazine of the 1960s Locus Solus, after Roussel's second novel.