Gordon & Li Li Celebrate Chinese New Year (Board Books)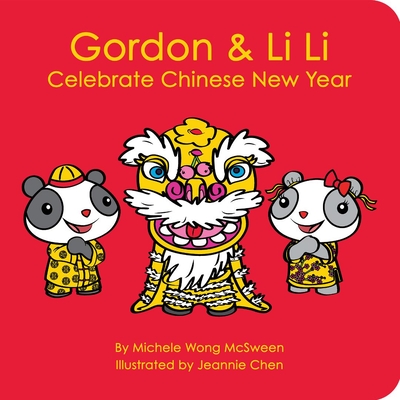 $9.99
Email orders@greenlightbookstore.com for information about this item.
Description
---
Learn English and Mandarin words with Gordon and Li Li as they celebrate the traditions and festivities of Chinese New Year in their latest bilingual book

Gordon and Li Li are cousins. Li Li is from Beijing, China and speaks Mandarin. Gordon lives in Brooklyn, New York and speaks English. They are so excited to celebrate Chinese New Year together

Children and caregivers can learn about the preparation, the good luck foods, and special greetings that ensure a happy and prosperous New Year while learning words in English and Mandarin. Each word features the English and pinyin spelling along with the Chinese character and the phonetic Mandarin pronunciation to help readers practice.

This is an adorable and informative must-have book for any family who wants to get little ones excited to learn about Chinese New Year -- and a second language
About the Author
---
Michele Wong McSween is a mom, ex-fashion designer, author, and a fourth generation Chinese American. She resides in Brooklyn, NY with her husband Steve and three boys - Walker, Harry and Stevie. Growing up in Sacramento, CA, she never learned Chinese and wanted to be sure her own boys were confident with Chinese language and culture. After enrolling them in early learning Mandarin classes, McSween looked for appropriate Mandarin bedtime reading and found that little was available. She created Gordon & Li Li with an appealing, simple and modern design aesthetic that would engage kids and parents alike.