Numbers 1 2 3/Los Numeros 1 2 3 (Board Book)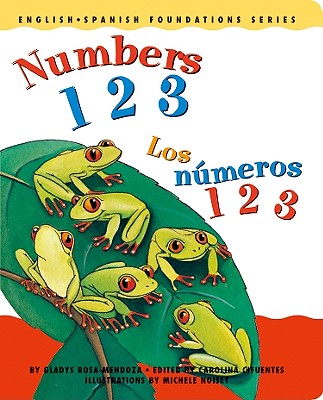 Click on "Ask A Bookseller" to contact us via email for more information about this title.
Not In Store / May Not Be Available To Order (email orders@greenlightbookstore.com for details)
Description
---
bers come alive with vivid illustrations of iguanas, toucans, turtles and other creatures carefully chosen to captivate infants and toddlers. The book covers the numbers 110 and invites the reader to repeat the names in both languages. This is an excellent way to introduce young children to numbers in an engaging way that is sure to entertain as well as teach. Written by Gladys Rosa-Mendoza, edited by Carolina Cifuentes and illustrated by Michele Noiset.