Hooked: The Salacious Secrets of Samantha X: Sydney's Top High-Class Call Girl (Paperback)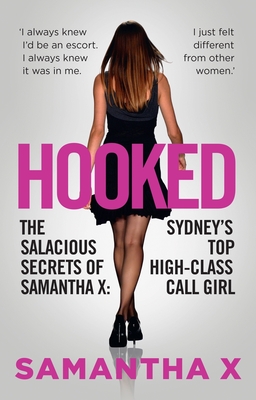 $17.95
Email orders@greenlightbookstore.com for information about this item.
Description
---
Samantha X is not your typical hooker. She's the wrong side of 35, has two kids, and counts dining at her local pizzeria as a wild night out. Career-wise, Samantha had it all: writing for Australia's top-selling women's magazines, appearing as a media expert on television, and traveling the world for the sake of a good story. But after a marriage breakdown, and with two kids, she turned her back on the media. Samantha decided to dust off her stilettos and work at Sydney's most infamous brothel, where she soon became one of their most in-demand girls. Not only was she making great cash, but she was also privy to the real-life stories of her clients—irresistible to the journalist in her. How could she not keep a record of their salacious stories? She heard everything: from tearful married men confessing their secrets, to lesbian threesomes, to servicing the odd married couple trying to reignite their relationship. But while whoring can be lucrative and fun, it also comes with a hefty price, as Samantha soon finds out. The only problem is, can she kick her addiction to what she believes to be the best job in the world?
About the Author
---
Samantha X started her career as a journalist for London's tabloid press. After 13 years as a magazine writer in Sydney, Samantha decided selling her body was far more lucrative and fun, and the stories she heard from within the brothel's walls were more fascinating than any story she'd covered.