Understanding and Improving the Durability of Textiles (Hardcover)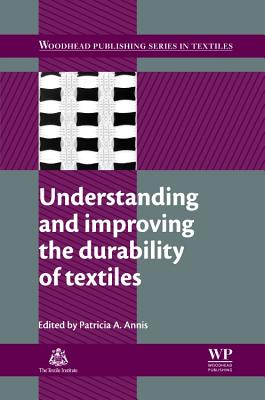 $271.75
Email orders@greenlightbookstore.com for information about this item.
Description
---
The ability of a fabric to resist wear is an essential aspect of its performance. Understanding and improving the durability of textiles provides a comprehensive guide to the factors affecting the durability of a range of different textiles. Part one addresses the different factors that affect textile durability, including the influence of fabric construction and fibre type, as well as properties affecting strength and dimensional stability. Colour fastness and the effects of light are discussed, along with methods for testing and improving wrinkle-resistance and textile durability. Part two goes on to explore the durability of particular types of textile including antimicrobial textiles, protective clothing, historic textiles, silk and geotextiles. With its distinguished editor and international team of expert contributors, Understanding and improving the durability of textiles is an indispensable book for textile scientists, technologists, engineers and those designing, testing and manufacturing textiles. It also provides a comprehensive guide to textile durability for researchers and academics of all levels in this sector.
About the Author
---
Dr. Patricia Annis is Associate Professor of Textiles, Merchandising and Interiors at the University of Georgia, U.S. Her primary area of research is the development of methods and instrumentation for the analysis of textile materials. She is currently working on the design, construction, and testing of a second and improved version of an instrument, the Robotic Transfer Replicator. This instrument is capable of evaluating the transfer of microorganisms, allergens, and other toxic particulates from carpet and smooth floors to human skin.