Slavery in America: A Reader and Guide (Hardcover)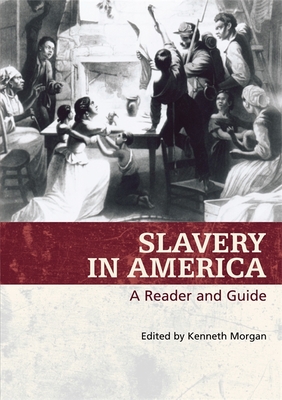 Click on "Ask A Bookseller" to contact us via email for more information about this title.
Description
---
Designed specially for undergraduate course use, this new textbook is both an introduction to the study of American slavery and a reader of core texts on the subject. No other volume that combines both primary and secondary readings covers such a span of time--from the early seventeenth century to the Civil War.
The book begins with a substantial introduction to the entire volume that gives an overview of slavery in North America. Each of the twelve chapters that follow has an introduction that discusses the leading secondary books and articles on the topic in question, followed by an essay and three primary documents. Questions for further study and discussion are included in the chapter introduction, while further readings are suggested in the chapter bibliography. Topics covered include slave culture, the slave-based economy, slavery and the law, slave resistance, pro-slavery ideology, abolition, and emancipation. The essays, by such eminent historians as Drew Gilpin Faust, Don E. Fehrenbacher, Eric Foner, John Hope Franklin, and Sylvia R. Frey, have been selected for their teaching value and ability to provoke discussion. Drawing on black and white, male and female experiences, the primary documents come from a wide variety of sources: diaries, letters, laws, debates, oral testimonies, travelers' accounts, inventories, journals, autobiographies, petitions, and novels.
About the Author
---
KENNETH MORGAN is a professor of history, and director of studies in history, in the American Studies and History Department at Brunel University in West London. The many books he has written or edited include Slavery, Atlantic Trade, and the British Economy, 1660-1800; Slavery and Servitude in Colonial North America; The Early Modern Atlantic Economy; and The British Transatlantic Slave Trade (4 vols.).