Literary Theory: An Introduction (Paperback)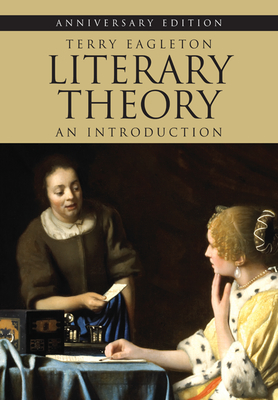 Click on "Ask A Bookseller" to contact us via email for more information about this title.
Description
---
"This concise and lucid volume offers a satisfying survey of all the major theories, from structuralism in the 1960s to deconstruction today, that have made academic criticism both intriguing and off-putting to the outsider." —New York Times Book Review
"Literary Theory has the kind of racy readability that one associates more often with English critics who have set their faces resolutely against theory. It's not just a brilliant polemical essay; it's also a remarkable feat of condensation, explication, and synthesis." —Sunday Times (London)
"A concise guide to the most interesting and mystifying trends in the study of literature over the last fifty years." —The Nation
This classic work covers all of the major movements in literary studies in this century. Noted for its clear, engaging style and unpretentious treatment, Literary Theory has become the introduction of choice for anyone interested in learning about the world of contemporary literary thought.
On the twenty-fifth anniversary of Literary Theory's debut, Terry Eagleton reflects on the state of theory in academia today, the growth of antitheory (itself an interesting theoretical subject), its common-if problematic-place among survey coursework, and theory's continued relevance to scholarly pursuits. In this contemporary, retrospective moment, as scholars critically analyze the incredibly broad impact of the theoretical movement, Literary Theory remains an essential initiation to the intellectually stimulating world of theoretical analysis.
Terry Eagleton is John Edward Taylor professor of English literature at the University of Manchester. His numerous books include The Meaning of Life, How to Read a Poem, and After Theory.